Lovejoy Wharf
Lovejoy Wharf
In need of a rapid rebrand, Lovejoy Wharf enlisted Point One Percent to elevate their offering.
Overview & Results
Located in a swiftly transforming neighborhood, the Lovejoy Wharf offering and the area's benefits needed to be articulated in the correct tone to resonate with the identified target. Point One Percent tapped the perfect tone, which was then applied to all consumer and internal touchpoints, including the website, a traditional and digital ad campaign, OOH signage and all printed pieces.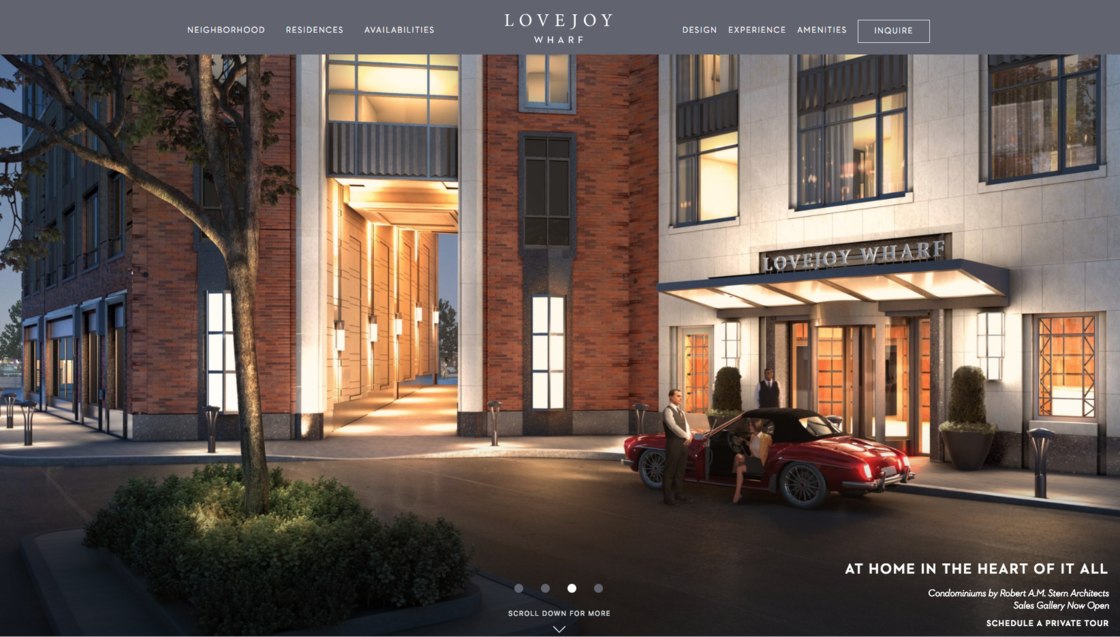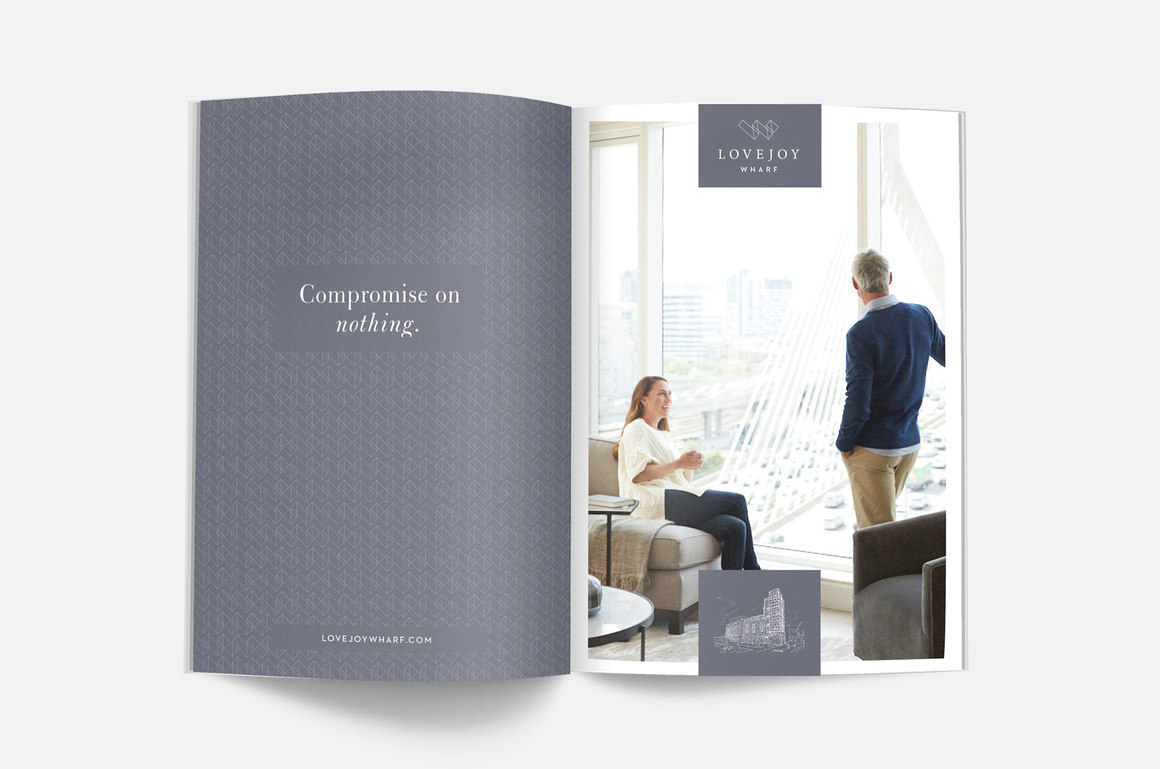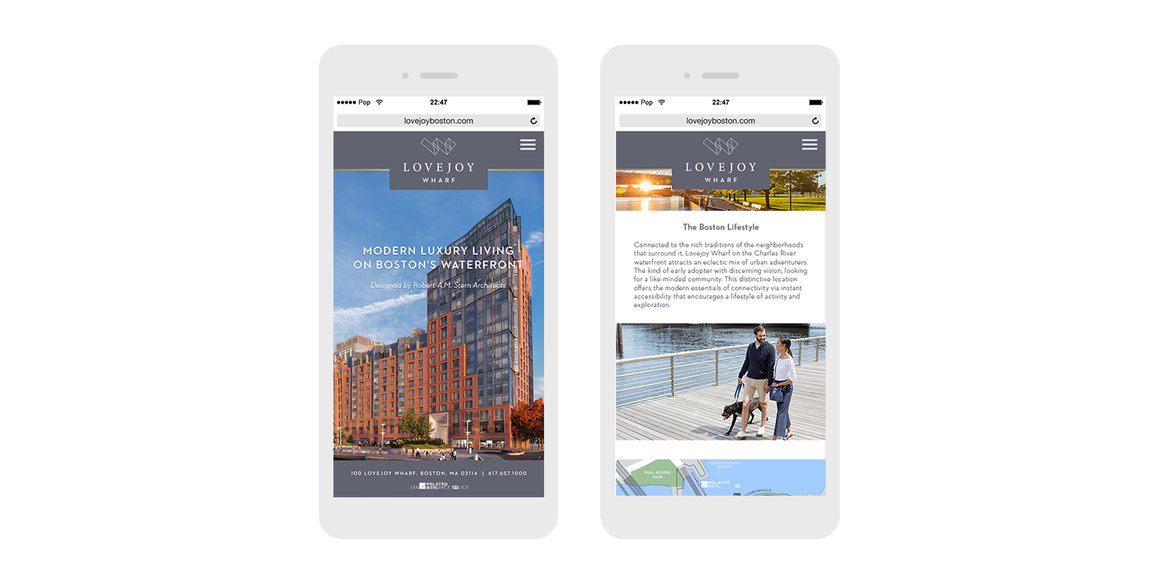 The work is always clever, always special, and it is always fun to work with the team at Point One Percent.
—
Executive, Related Companies